New website launch in Dec 2021.

"Shinshu no Yadao Kenminmaewari" Campaign

Awarded as 9.6 out of 10 by booking.com, one of the largest online travel agencies

Enjoy the scenery of Nishiizu, which was loved
by former literary masters, in your own hideaway
to your heart's content.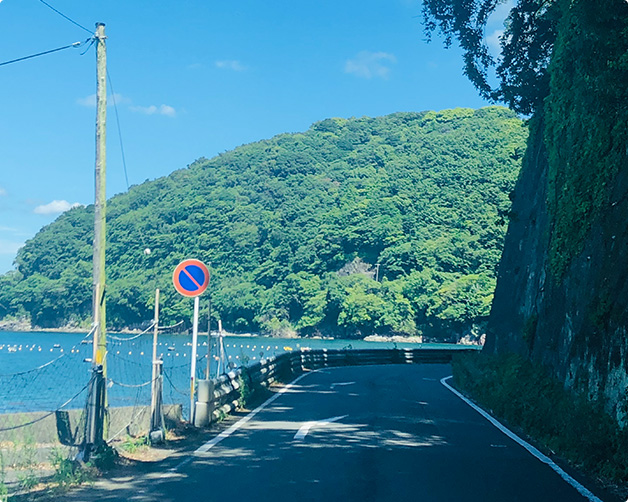 Driving all the way along the sea, to your secret base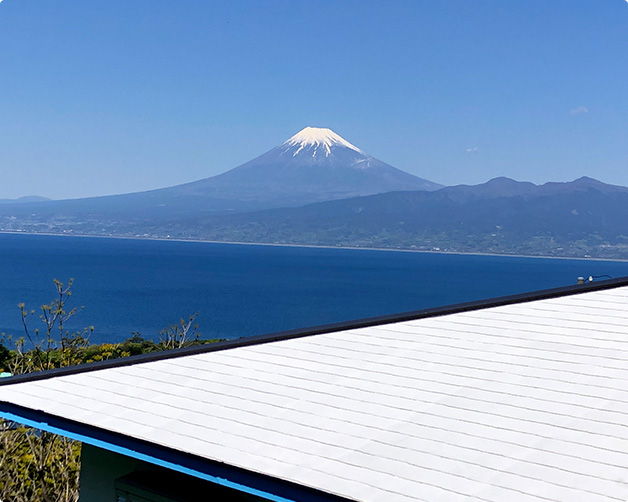 The secret base is at national park, Ose cape along Suruga bay, Izu peninsula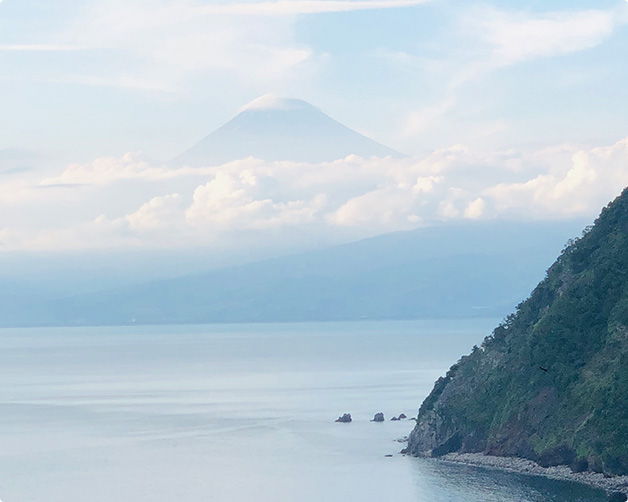 Mr Fuji, various appearances that changes with time span and season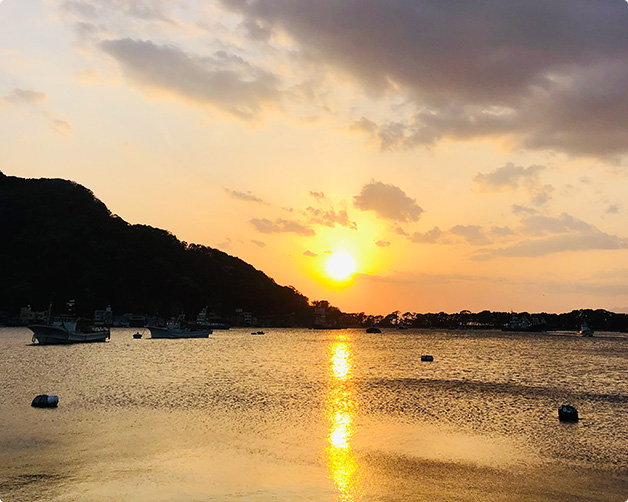 Enjoy stunning sunset view through the spacious window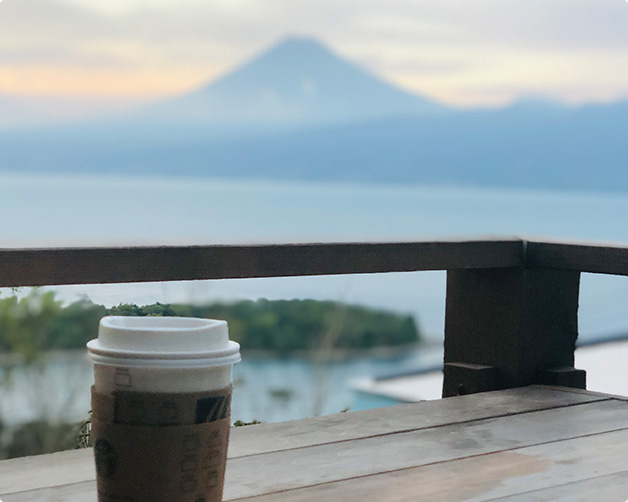 Experience the extraordinary moments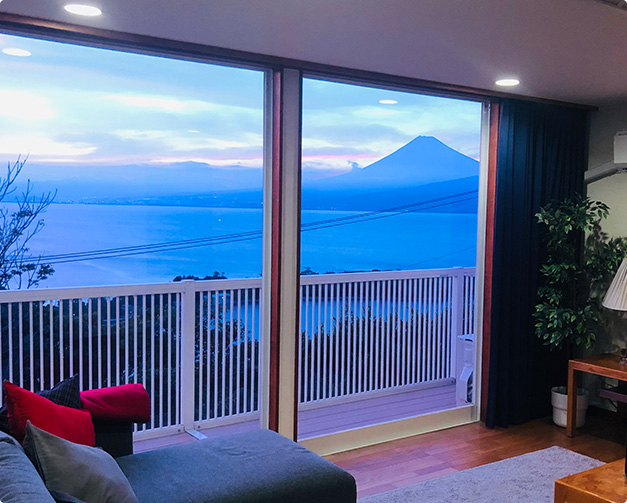 Mt Fuji on the sea, through spacious window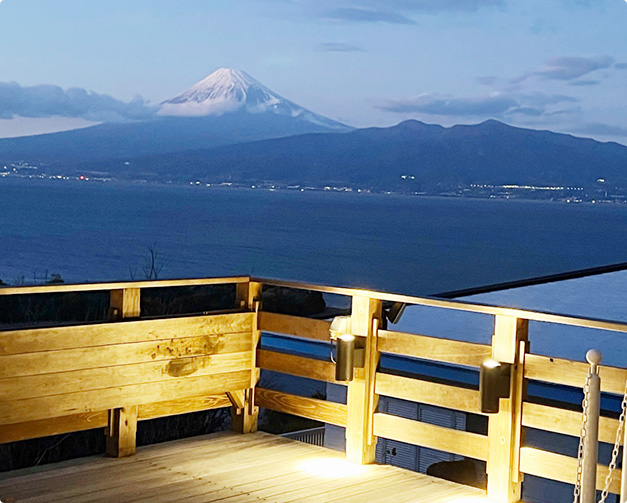 Spend relaxing time at outside terrace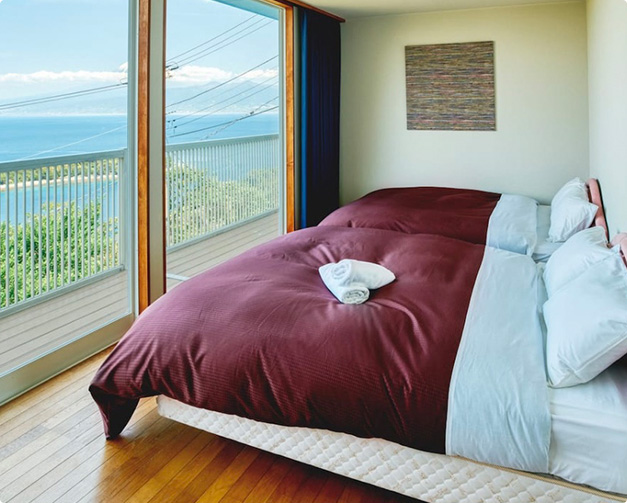 A breath-taking sea view from the bed in the morning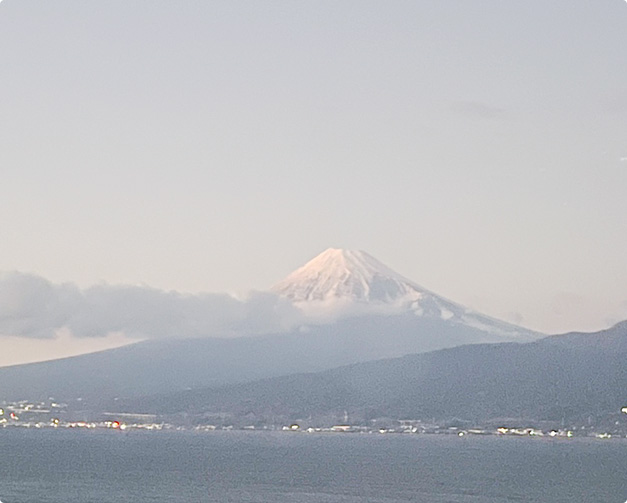 In a bath tab, you can relax and enjoy night lighting view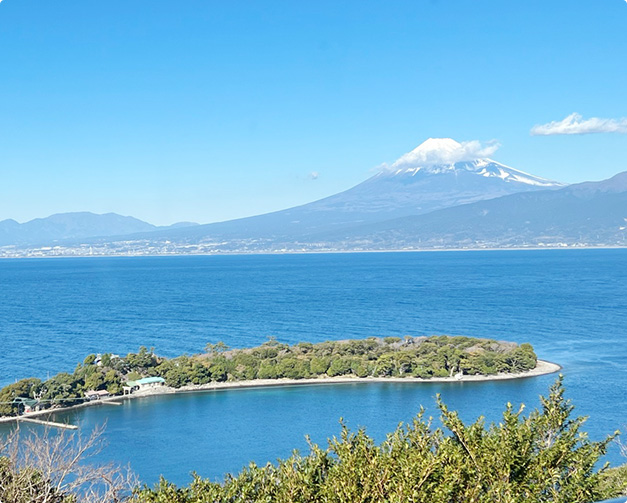 Experience the extraordinary moments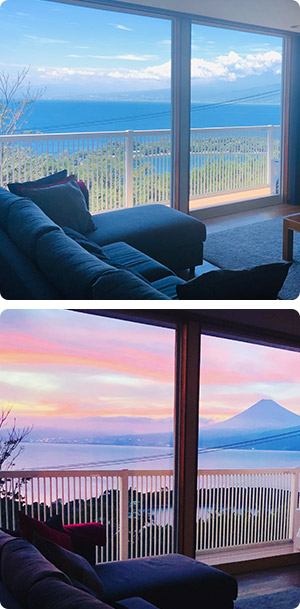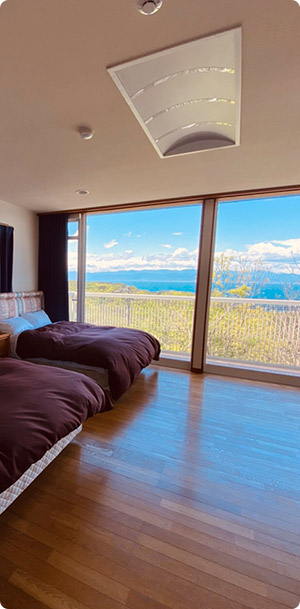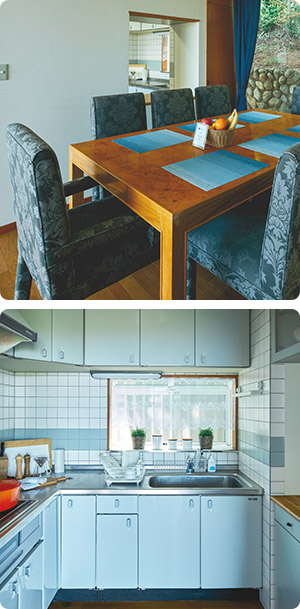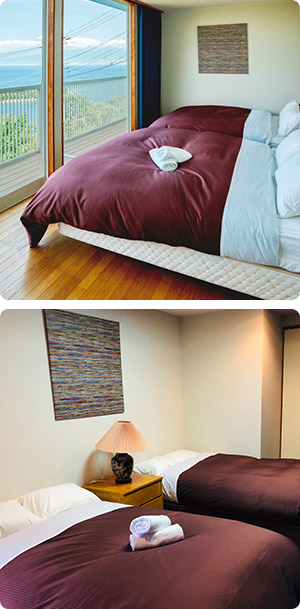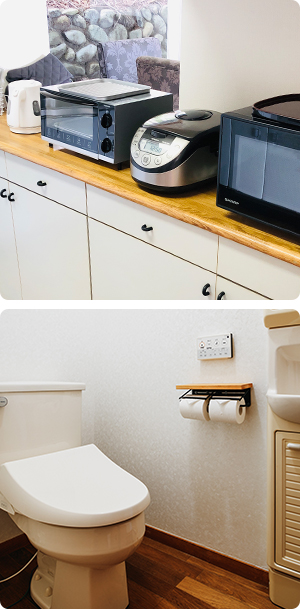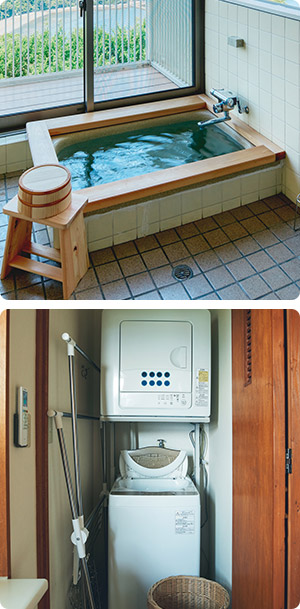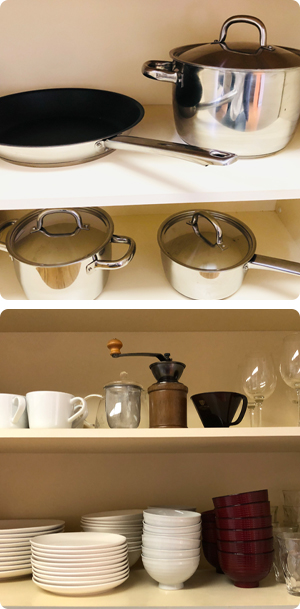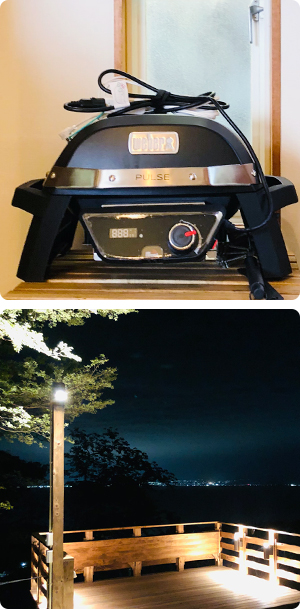 Your secret base located at national park along Suruga bay. Enjoy spectacular view of Mt Fuji of various appearances that changes with time span and season. You can feel yourself at home.

Entire Rental
Special Offer(official website only)
JPY 38,000~ up to 4 persons (plus JPY1,500/per person, maximum 6 persons)

Due to traffic condition affected by typhoon, we may ask you to cancel your reservation for your security reasons. For your understanding please.
Address

906-1 Nishiuraenashi, Numazu City, Shizuoka Prefecture

Parking

Parking Available

Check-in

Self Check-ins

Check out

10:00

Number of rooms

3LDK

Others

Bathtub & Shower, Shampoo, Conditioner, Body Soap
Laundry machine, Dryer
Towel, Bed linens, Hangers
Air conditioning at each room
No Pet

Weber BBQ grill (electrical) is provided. Please use the grill at the parking space.

The lodge is located at national park. Due to regulations, it is not allowed to use fires such as charcoal BBQ stove and fireworks.

Credit Cards

VISA/Master Card

Conditions / Notes

Please let us know your estimated arriving time.

Cancellation Policy

No cancellation charge will be imposed if you cancel at least 14 days before your check-in date. 100% cancellation charge will be imposed after.

By Car
By Car From Tokyo (approx.. 2.5hours)

Tomei Express Doro → Shin Tomei Express Doro → Ngaizuminumazu Izu Jukando → Izu Nagaoka IC → R130 → R17 → Nishi Isu

景色も設備も何もかもとても素敵な宿でしたホストの方も親切に連絡してくださり本当に感謝です

里帆

とても綺麗な部屋で富士山を見ながらのBBQは最高でした。写真よりリビングもキッチンも広かったです。
ホストさんの迅速な対応に感謝します。又利用したいと思います。

Na

あいにくの台風でBBQはできませんでしたが、おかげでのんびり素敵なゲストハウスで過ごすことができました。
室内はとても綺麗で、快適です。文句のつけようがない設備、インテリア、おもてなしでした!またぜひお邪魔させていただきたいです。貴重な経験をありがとうございました。

Yui

最高のロケーション。クリーンな室内環境。充実した施設の備品。全てがパーフェクト!今回三家族で利用しましたが、全員が快適で素晴らしい時間を過ごさせていただくことができました。是非このレビューを見ている方々も、大瀬崎と駿河湾、そして富士山の雄大な景色を見に行ってください。

けんいち

アーリーチェックインになってしまったのにも関わらず柔軟かつ迅速に対応して頂きありがとうございました。部屋からの景色も素敵でした。バーベキューはもちろん海の道具があったのもの嬉しかったです。伊豆に来た際はまた利用したいと思いました。ありがとうございました。

かとう